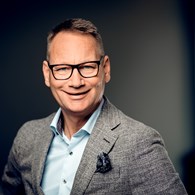 Per-Olow Jansson
Senior Vice President Flow Technology
Ota yhteyttä
Flow Technology
Companies in this business area offer components and systems for controlling, measuring, monitoring and regulating flows. The business area includes companies that specialise in various areas of industrial flow technology.
Customers are in the process industry, food and pharmaceutical industries, water/wastewater, energy and marine industries. Product areas include valves, pipes and pipe systems, measurement technology, pumps, hydraulics and industrial equipment.
The business area has a strong market position especially in Sweden, but also in the Northern Europe.
Results 2022
| | | | |
| --- | --- | --- | --- |
| | 2022 | 2021 | Change, % |
| Net sales SEK million | 5,407 | 4,301 | 26 |
| EBITA SEK million | 882 | 668 | 32 |
| EBITA margin, % | 16.3 | 15.5 | |
| Return on operating capital, % | 31 | 29 | |
| Average number of employees | 1,201 | 1,126 | |