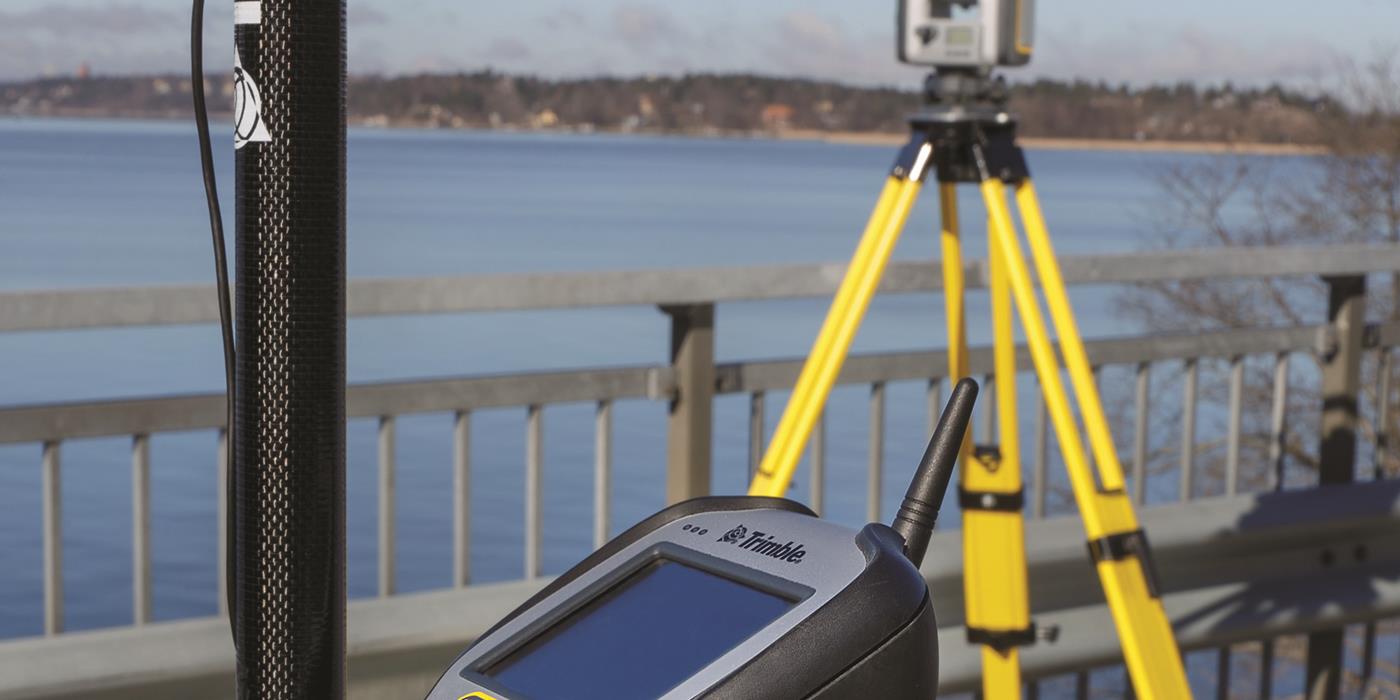 Indutrade is an owner in the background, but I can always rely on support when I need it. This owner strategy fits us very well.

The Finnish trading company Geotrim Oy serves the geospatial market with measurement instruments and solutions for creating and utilising position information.
"During the last couple of years we have implemented a totally new management system and leadership style, and we are now preparing for the next level when it comes to customer relations and the services we offer," says Timo Sääski, Managing Director of Geotrim.
The majority of the products sold by Geotrim are developed by the American company Trimble, a leading provider of advanced location-based solutions for the professional market, and Geotrim is the agent for Trimble's geospatial and agricultural products in Finland. In addition, Geotrim is also a supplier for a Finnish UAV (drone) manufacturer.
Precise instruments
"The instruments we market are extremely precise, with positioning information down to the accuracy of millimetres," Timo explains.
"Many of our customers work with different kinds of constructions – building, industrial or infrastructure. The accuracy that our instruments provide is essential for their business in many aspects. The agricultural sector is another market segment that benefits from our products, and of course the public sector with for instance the National Land Survey, which maps Finland's land and environment."
New management style
Indutrade acquired Geotrim in 2012 when the former MD, who also was one of the four founders, wanted to retire. Indutrade was a perfect buyer since the owners wanted the company to be able to continue its business as usual. A year later Timo was hired as new MD.
"The company had grown and it was time for a new kind of management which I, coming from the outside, could bring," says Timo. "I had great support from Indutrade, who brought a new kind of managerial professionalism to the company.
Indutrade brought a new kind of managerial professionalism to the company.
Open company culture
"To be able to meet future challenges we need to not just sell good hardware, but also offer services, maintenance and support. In a way it's a new type of company compared to before, requiring a new type of culture. The skill and knowledge of our employees are imperative to be able to meet the demands from the market and to always stay ahead," emphasises Timo. "We have a very open climate in the company, and people are encouraged to present initiatives and new ideas. I want everyone to be involved in the decision process, making them motivated and up for new challenges.
An owner in the background
"Although Indutrade is an owner in the background, I can always rely on support if and when I need it. This owner strategy fits us very well," says Timo. "I also enjoy attending the annual MD conferences. Although Geotrim is the only Indutrade company in its business, I get the opportunity to build a valuable network of entrepreneurs who are willing to share their knowledge and experiences.
The future
"Geotrim is facing a challenging future with tougher competition, but I have great trust in our ability to provide the market with attractive offers," says Timo. "In the short term, we are focusing on continued implementation of our new customer relationship management system. This will help us strengthen our customer relationships even further, creating new business opportunities.
"In the long run, we expect to widen our business to new customer segments. We might also add more suppliers to our trading portfolio. We are keeping close track of the market trends, and I am convinced that we will continue to be the leading instrument provider to Finland's geospatial market also in the future," says Timo