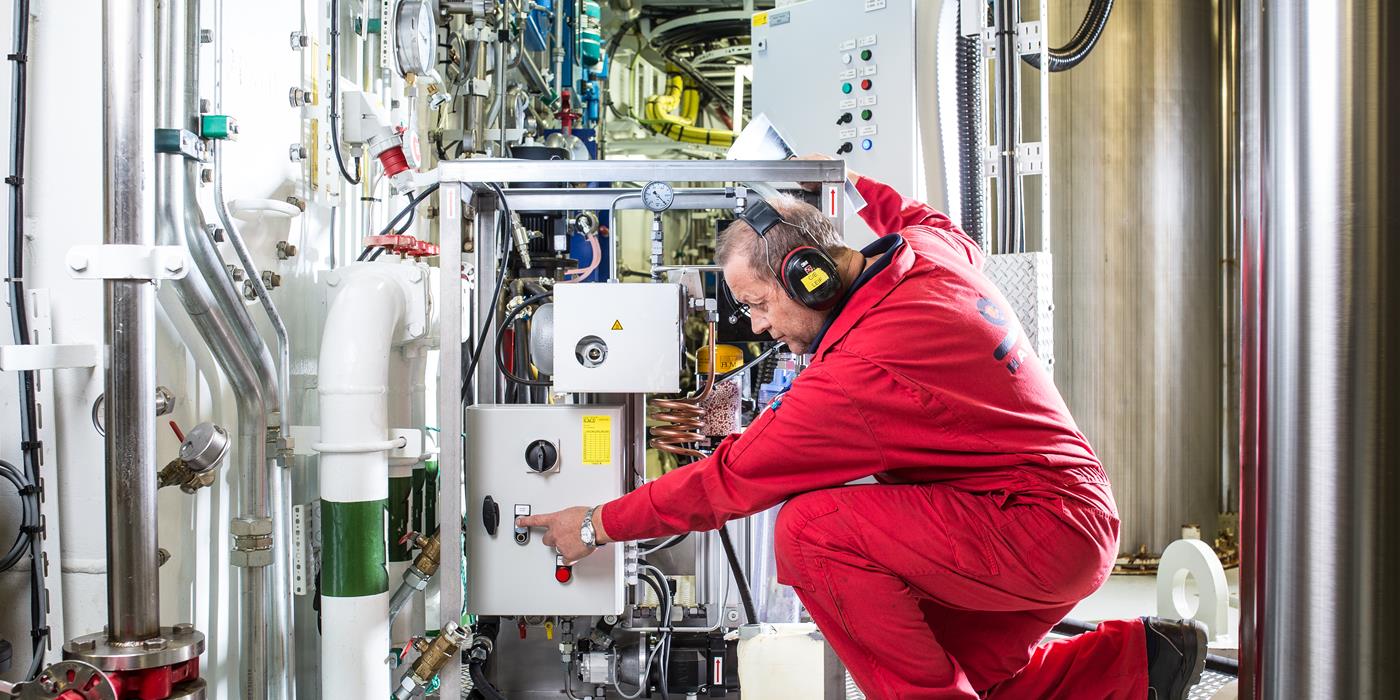 Being part of Indutrade gives us financial stability, which is security not only for us, but also for our suppliers and customers.

Great freedom under responsibility
Lekang Group is a specialist in filters and filtration technology and a Nordic leader in its niche. "Our watchwords are 'Secure and simple' and that encapsulates what we stand for as a group and what we endeavour to achieve," says Per-Arne Forsman, Chief Executive Officer since 2015.
The four companies in the group are Lekang Filter AS of Norway, Filterteknik Sverige AB of Sweden, the Danish company Filterteknik AS and Filterteknik Suomi Oy based in Finland. The first company was formed in Norway in 1970 by the Lekang family. The company originally sold construction machinery but realised relatively quickly that the growing use of various types of filters represented attractive potential for sales of consumables in the aftermarket and since the 1990s, the Lekang Group focuses solely on filter operations.
Increased complexity required change of ownership
As the group grew, the complexity rose, in terms of both ownership and organisationally. The need for a distinct plan for succession and the future became tangible, the owners subsequently started to seek a partner who shared their values: to focus on the people in the company, encourage entrepreneurship, support growth and safeguard future success. They found such a partner in Indutrade, which acquired the entire group of companies in 2010. Lekang Group fulfilled the criteria that Indutrade had set for a corporate acquisition: high-tech niche competency, favourable profitability, committed management and employees, and long-term relationships with both customers and suppliers.
Digital sales channel and comprehensive range
"Lekang Group distributes filters from more than 100 brands, so our offering is very extensive," says Per-Arne. "We are leaders in the Nordic region with the market's most comprehensive range, including more than 5,000 article numbers. We thereby also have the market's highest service level, which means that 90 percent of the orders for products in stock can be dispatched the same day."
When the operations were concentrated on filtration, Lekang Group mainly targeted the market for mobile construction machinery, which is used in such activities as road construction, mining, agriculture and forestry. Although filters for the aftermarket for mobile equipment remain the largest application, the portfolio has grown significantly and a relatively large proportion is focused on industrial hydraulics, process filtration, dust and ventilation.
"Our foremost strength, aside from our extensive range, is our in-depth knowledge of filtration processes and filter applications. Our customers rarely have their own filter experts, but we can serve as their expert in this field and thereby facilitate their daily operations and allow them to focus on their core business. Our four Nordic operations are linked by means of LFS (Lekang Filter System), an advanced online application with e-commerce that is integrated in our other systems. Using LFS, customers can search for various types of machinery and build their own library of items for their machine park, and thus obtain a clear overview of their filter requirements. The customer can also find technical data, stock levels, order data and much more. We have built the application on the basis of our customers' requirements, all in accordance with our 'secure and simple' slogan," Per-Arne explains.
Sustainable solutions
"Our products are by nature a feature of our customers' sustainability solutions. A number of positive effects are achieved by using the right filtration technology. By fitting the machines and equipment with the right filter solutions, for example, the life of the equipment is prolonged, productivity is increased, the number of production stoppages is minimised and energy consumption is reduced," says Per-Arne.
"In respect of our own sustainability efforts, we as distributors focus on reducing carbon emissions from transport and choosing suppliers that prioritise their own sustainability activities. Indutrade also has a sustainability network, enabling us to leverage best practices in the group and obtain ideas and inspiration about how we can work with various sustainability issues in a way that fits our own specific operations. An increased focus on sustainability, by us as a company and our customers, creates favourable business opportunities that we intend to develop.
Support from Indutrade
"Decentralisation is a core value in Indutrade's governance model. As a CEO, you are given considerable freedom to operate your business. We have monthly reporting procedures and a competent Board of Directors that contributes significantly to our development. We know that Indutrade is there as a support whenever needed, which has been particularly apparent during the prevailing pandemic. Right from the first outbreak of Covid in March 2020, Indutrade has supported us and emphasised the importance of taking good care of our workforce, our business and our customers," says Per-Arne.
"Being part of Indutrade also gives us financial stability, which is security not only for us, but also for our suppliers and customers. As a result of this, Lekang Group has been able to expand in a way that would not have been possible otherwise. We are also planning for additional expansion, and this is where Indutrade's financial strength, large network of contacts and unique competencies will be a great help, regardless of whether we grow organically or via acquisitions. Despite Indutrade's size, the decision-making paths are short. If you present well-founded and well-thought-through plans, there is a very good chance of a quick response. In my opinion, the minimal bureaucracy, focus on what is important, and a clear long-term perspective make Indutrade unique," says Per-Arne.
Despite Indutrade's size, the decision-making paths are short. [...] In my opinion, the minimal bureaucracy, focus on what is important, and a clear long-term perspective make Indutrade unique.
Invaluable network of contacts
"The network of contacts one gets through Indutrade is also unique and invaluable. All CEOs get together at an annual CEO conference and, a couple of times a year, the business area also arranges conferences, while smaller meetings are arranged between companies in adjacent industries. There is always a great willingness to share knowledge and experience.
"Being part of a large group of more than two hundred high-performing companies is a very humbling experience," says Per-Arne. "At the same time, it is incredibly inspiring; we are spurred on to perform well and to deliver in order to show that we are a company worth investing in – now and in the future.