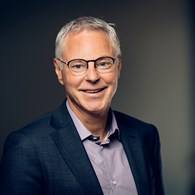 Patrik Stolpe
Senior Vice President Measurement & Sensor Technology
Ota yhteyttä
Measurement & Sensor Technology
Companies in this business area sell measurement instruments, measurement systems, sensors, control and regulating technology, and monitoring equipment for various industries.
All of the business area's companies have proprietary products based on advanced technological solutions and own development, design and manufacturing. The customers exist in a variety of areas, such as various types of manufacturing industries like electronics, vehicles and energy.
Companies in this business area work globally and have the entire world as the market for their products, with established production and sales companies on six continents.
Results 2022
| | | | |
| --- | --- | --- | --- |
| | 2022 | 2021 | Change, % |
| Net sales SEK million | 2,949 | 2,372 | 24 |
| EBITA SEK million | 535 | 428 | 25 |
| EBITA margin, % | 18.1 | 18.0 | |
| Return on operating capital, % | 16 | 15 | |
| Average number of employees | 2,174 | 2,028 | |