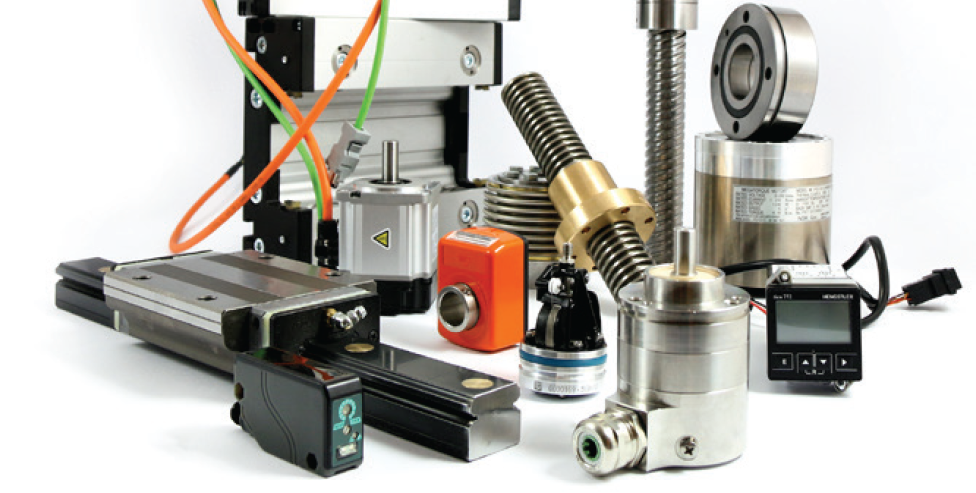 We choose Indutrade in part because of the Group's financial strength, but also because we share the same values.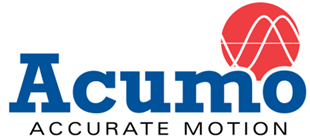 Acumo - quick, measurable and sustainable
When it needs to happen quickly and be exact, Acumo is the right supplier. Acumo is a technical trading company specialised in industrial automation, i.e. components that optimise the performance of a machine. Sustainability is part of the offering as well, since Acumo contributes to lower raw material use and energy consumption.
A machine is no better than its mechanical design. This is where Acumo comes in. The company specialises in industrial automation, where components and end-to-end solutions help the mechanics of a machine to function optimally.
"The name Acumo is a portmanteau of 'accurate motion' and captures what we're all about – ensuring all parts of our customers' machines move as quickly and accurately as possible," says MD Mikael Törnberg, to summarise.
"Based on the data provided by the customer, we come up with the right proposal for their needs. This in turn is based on moving something in the machine from one point to another, usually with a motion that must be measurable."
"One of our strengths is that we have skills in both mechanics and electronics," he continues.
"This is unusual in our industry and allows us to provide better end-to-end solutions than our competitors."
"Our customers are companies in the packaging industry, medtech or the engineering industry, for example. Sweden is our main market, currently accounting for about 90% of sales."
sustainable value proposition
Acumo purchases industrial automation components from suppliers around the world. The components are sold individually or bundled, with the focus constantly on mechanical performance. Mikael also stresses that it is important to highlight other aspects too, because they broaden the value proposition.
"The sustainability of what we deliver is something we haven't previously talked about in our communication. We're now focusing on this area. By correctly dimensioning our automation solutions, we reduce the need for raw materials for the mechanical parts. Lubrication intervals for a machine can also be extended Acumo - quick, measurable and sustainable and energy consumption reduced. Combined with technical optimisation, these aspects are crucial, especially as they achieve greater costeffectiveness for the customer."
Alongside traditional technology trading activities, product processing has grown in importance in recent years. Acumo now has its own workshop where customisations are made, including of the metal channels used for control in many machine processes.
"We cut and grind channels according to customer specifications. This type of processing is one of our fastest growing areas and one that will definitely become even more important in the future."
SECURE, LONG-TERM APPROACH
Mikael Törnberg mentions Acumo's sales-driven company culture and the strong team spirit among its 14 employees. They are accustomed to identifying opportunities that arise and then quickly acting on them. The entrepreneurial working method was also one of the reasons why Acumo became part of the Indutrade Group in 2019.
Four years ago, the company was ready to take the next steps on its growth journey. Mikael and the other joint owners felt that a wider context and different owner was needed in order for that to happen. Consolidation was also happening in the market. Acumo, was thus at a crossroads.
"We choose Indutrade in part because of the Group's financial strength, but also because we share the same values. That's really important, because we want things to match on many levels," emphasizes Mikael.
"Indutrade offers us more security. Acumo's business is project-run, so there can be a lot of fluctuation from one year to the next. That's when it's good to have a stable, long-term owner."
access to knowledge
The competence network is something else Mikael appreciates – a network of which the board is an essential part.
"I can always turn to them for help, which is invaluable," he says.
"For example, we've mapped out our future growth journey, with the board challenging me and providing a framework that has given Acumo a realistic growth plan."
In addition to the work with the board, Mikael participates in MD conferences and the meetings held within the Industrial Components business area, of which Acumo is part.
"We also hold something known as cluster meetings. They bring together a smaller number of companies with similar operations and focus on a few selected issues. These are fruitful meetings with generally good discussions."
Currently, Mikael is also taking part in the Indutrade Leadership Programme (ILP), which also provides additional skills of great value.
"So basically, all the skills you could possibly need can be found somewhere in the network surrounding Indutrade," he says.
"And if you have your own questions, it's up to you to find the answers in the right place."
growing sustainably
Sustainability has become a more distinct part of Acumo's offering, which also reflects how sustainability efforts throughout Indutrade are evolving. In 2022, the Group joined the Science Based Targets initiative, which aims to reduce greenhouse gas emissions.
"These goals also affect us and require us to look at how we can contribute. They also make sustainability a natural part of our business, not something running parallel to it."
"So, in the long term, I see us as a leading supplier in industrial automation, with sustainability considerations running through our entire customer offering," concludes Mikael Törnberg.
"This will enable us and our solutions to also help customers who are on their own sustainability journey."