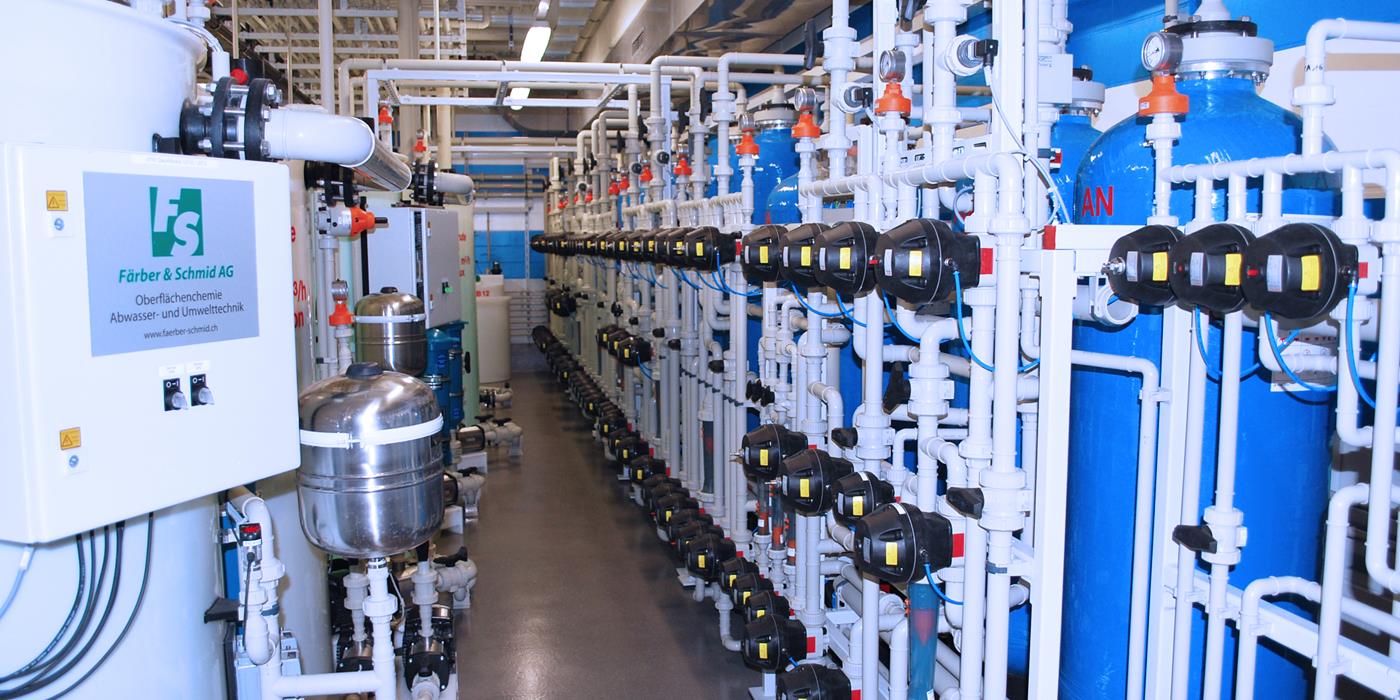 We enjoy the good personal relationships we have built with other MD's in the Indutrade group.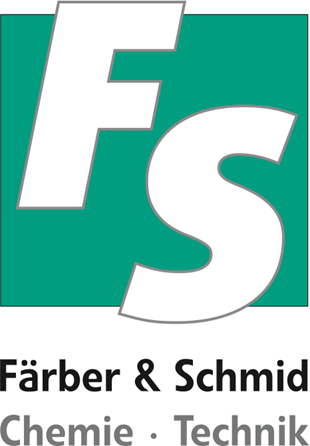 20-25
Number of employees
Sustainability is our purpose
When Swiss based Färber & Schmid (F&S) was founded 26 years ago, sustainability was the bearing idea. The founders, Horst Färber and Felix Schmid, wanted to substitute toxic solvents with environment friendly products. They were way ahead of time and sustainability were rarely on any company's agenda. Now it is quite the opposite.
"Our whole reason for being is based on sustainability", Felix Schmid explains. "We manufacture and develop 'non-toxic' respective environmentally friendly chemical products for industrial water and waste water treatment, and specialised cleaning agents. In addition, to waste water customers F&S also supplies equipment or even fully designed treatment plants combined with service and supply of spare parts."
"Our customers range from very small companies with a handful employees to large international listed companies with thousands of employees. They come from a wide range of industries, needing special solutions for cleaning applications or waste water treatment. About 30 percent of our turnover is in Switzerland and the rest is export, mainly to Europe, but also Asia where China is a strong fastgrowing market."
Custom made solutions
"But when we started, we were facing difficulties explaining our idea – sustainability was not a hot topic in 1994, Felix says. "Fortunately, we found some customers who thought along the same lines as us. Now sustainability is crucial for any serious business, as evidenced by our annual turnover in excess of 20 million Euro", Felix says.
"We have our own manufacturing and are independent of any subcontractors. We buy the needed raw materials and blend it in certain ways to obtain desired properties in the final product. Our employees are highly knowledgeable engineers and technicians and all our products are based on our own know-how, which is one of our strengths. We have our own R&D-department and in our lab we do research to solve customer problems in the most sustainable and effective way. We offer the whole package, from custom made solutions to aftermarket services. During the years our product portfolio has improved dramatically and we now have around 250 products, and the number is growing in accordance with the demand of our customers."
Common ground with Indutrade
"One of the reasons why Indutrade became interested in F&S was our focus in sustainability, since sustainability is high on their agenda as well. As a successful profitable company with a long track record, loyal employees and customers, and a business focusing on sustainability, Indutrade saw us as a perfect candidate to their group", Felix says.
As both Felix and Horst are getting older, and none of their children being interested in succeeding them, they began thinking of a succession plan in order to secure the company's future already 4-5 years ago.
The chemistry was right
"We have a responsibility to our employees as well as to our clients that depend on us", Felix says. "We are often the client's only supplier since many of our products are custom made. Before meeting Indutrade, we had discussions with several other interested parties. We came in contact with Indutrade at an exhibition in the summer 2018 and when we later met for serious discussions, we immediately felt that the chemistry was right. Their values, targets and way of doing business were the same as ours. It was at that time, and still is today, a perfect match."
"Apart from the joint values the thing that convinced us was Indutrades philosophy of leaving successful companies to continue as usual. They do not change your way of doing business", Felix says.
Apart from the joint values the thing that convinced us was Indutrades philosophy of leaving successful companies to continue as usual.
Both Felix and Horst also enjoy the good personal relationships they have built with other MD's in the Indutrade group. "Since we are so specialised there are no other company in the group with similar business, but we exchange valuable experience and knowledge concerning for instance management issues", Felix says.
Secured future
"F&S has grown over 10 percent annually in the past and aims for continued strong growth. Hiring more talented co-workers and expanding to new geographical markets is in the pipeline. Already when we first met Indutrade, we knew that we would need to find a larger site for our production since we have reached capacity in our present premises. Indutrade saw the possibilities and supported our investment and we now have advanced plans for our new site."
"It is satisfying to know that the future for F&S, our employees and our customers, is secured even when Horst and I might take a step back some time, to a less active role, even though we will most likely be involved in the company for many years to come", Felix concludes.