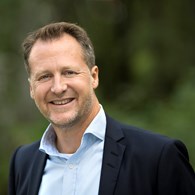 Joakim Skantze
Senior Vice President Industrial Components
Contact
Industrial Components
Companies in this business area are mainly technical trading companies and offer a wide range of technically advanced components and systems for industrial production and maintenance, and medical technology equipment.
The products consist mainly of consumables. Its customers exist in the following segments: engineering, healthcare, construction and infrastructure. The product areas include hydraulics and industrial equipment, chemical technology and fasteners.
The business area has a strong market position in the Nordic region.
Results 2020
| | | | |
| --- | --- | --- | --- |
| | 2020 | 2019 | Change, % |
| Net sales SEK m | 3,803 | 3,513 | 8 |
| EBITA SEK m | 569 | 432 | 32 |
| EBITA margin, % | 15.0 | 12.3 | |
| Return on operating capital, % | 25 | 21 | |
| Average number of employees | 881 | 829 | |